Livelihood Interventions with Women communities under RRP-TDP & AUP Project in newly merged districts
Since beginning of January 2019 till date, a total of 152 females have been trained in following livelihood activities under RRP-TDP and AUP in newly merged districts. These interventions include both livelihood improvement and value chain development, where potential exists.
The selection of these sectors were based on the market assessment carried out through FGDs, focusing on;
• The existing livelihood sources, the gaps identification and accordingly intervention development, i.e. Mazri, Milk selling,
• Potential for replication of successful interventions in other areas, and its applicability/acceptability in the local context., i.e. Marigold, Mushrooms. The women mobility and involvement in agriculture practices and income generation was considered to be an important aspect for implementation of activities.
Marigold Production Training:
---
In the month of January, 30 females of Amin Abad, tehsil Bara, Khyber district were trained in Marigold production training. A five days training was conducted by the master trainer hired from the Turnab Farm having expertise in ornamental flowers.
After multiple follow ups with the community, the participants currently requested for advanced training that will include the plucking process of flowers and market linkage development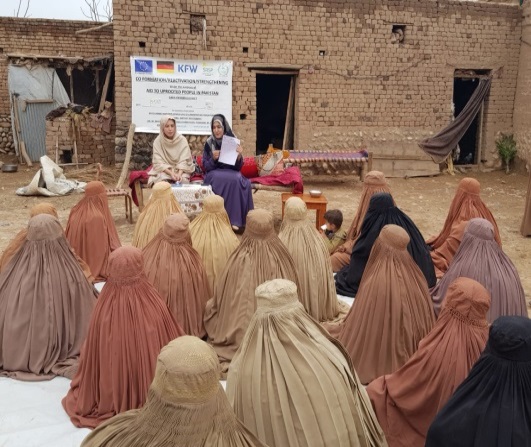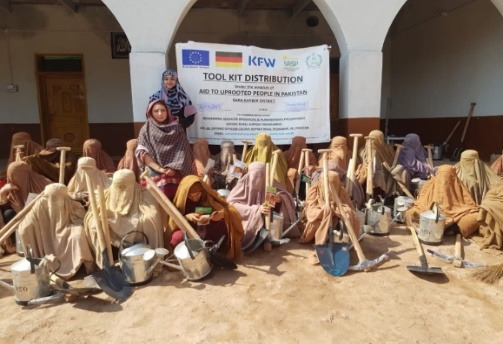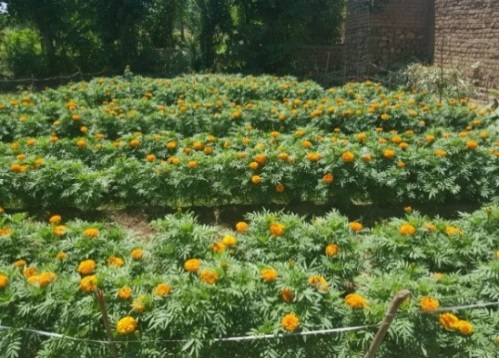 Animal Milk Production
---
Subsistence livestock rearing is common across all the agencies of ex FATA. The livestock rearing is considered mostly as a women's job in many areas of erstwhile FATA. The women are responsible for rearing, and curing of the animal. The products of livestock are mostly used for personal consumption, while for income earning where possible. Also turning the milk into other byproducts is common in the area. As the local demand for milk is very high and the existing livestock cannot meet this demand, the training and support in the form of provision of required dietary composition for animal feeding, to increase milk production, is a proposed intervention, that can be a source of income generation to the household, by selling the access milk production in the market. This activity will be specifically focused for women beneficiaries. Initially the activity is focused on livelihood improvement through income generation, and further will be considered for value chain development in the milk sub-sector.
Keeping in view the importance of milk production and regular practice of local women in livestock, milk production activity was conducted in three villages (Road Malakshai, Waddan, Tauda Chenna) tehsil Makeen, South Waziristan District. A total of 41 women participated in enhancing animal milk production training given by a master trainer. The main purpose of this activity was to improve their socio-economic conditions by selling milk among neighbors and local market.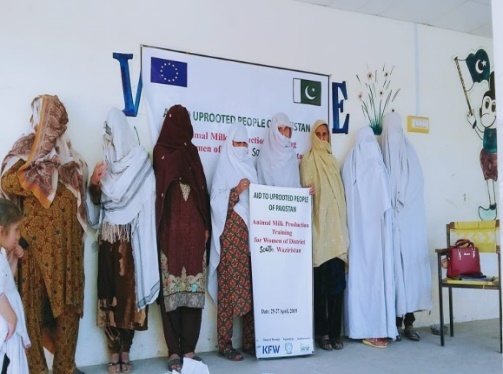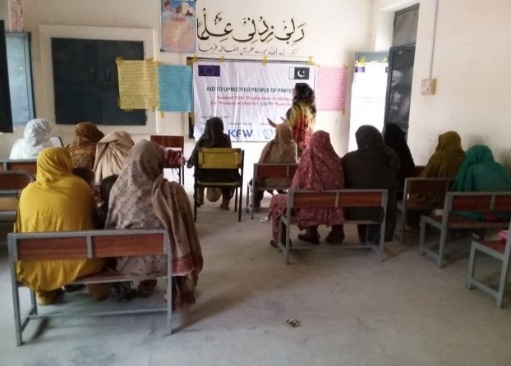 Mazri Work Training
Mazri products making & selling is already a source of income of some of the local community members. They used to make the traditional mazri products such as baskets, trays, mat, fans etc. The training in this sector were focused on the making of market oriented new products. These includes improvement in designing, bead work, sequencing, making of tissue box, vase, bags, dust bins, ornamental cups, shoes etc. Also through this intervention the producers are linked with city market i.e. Kohat, while previously their products were sold locally in the Orakzai market.
To create income generating opportunities in newly merged districts, SRSP organized a 30 days training of 25 participants on Mazri Work in Zera, Lower Orakzai, Tehsil of Orakzai District. The objective of this training was to economically empower women and making them self-reliant through provision of livelihood enhancement initiative that will ensure the wellbeing of women and their families.
SRSP field team conducted a proper assessment for demand in near market before initiation of training. Those items were selected as per market demands. The sample prepared during the training was shared with shopkeeper. Now SRSP team is working on developing linkages between trained women and local shopkeepers.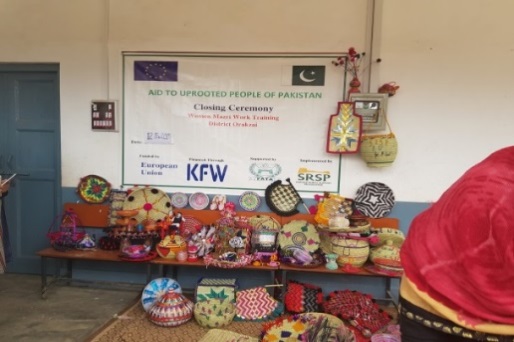 Quilt Making Training
A 40 days Quilt Making Training for 26 females was arranged and successfully completed in village Kalaye, lower Orakzai District. The objective of this training was to know how the quilts are made and to improve their socio-economic condition by selling these quilts in local market. The training session also focused on developing self-sufficiency of local women so that they can support their families for better sustenance.
A total of 26 females were trained on quilt making. The training was delivered by master trainer having expertise in quilt making. The product produced during the training are appreciated by local markets and now SRSP field team is working on developing linkages for marketing.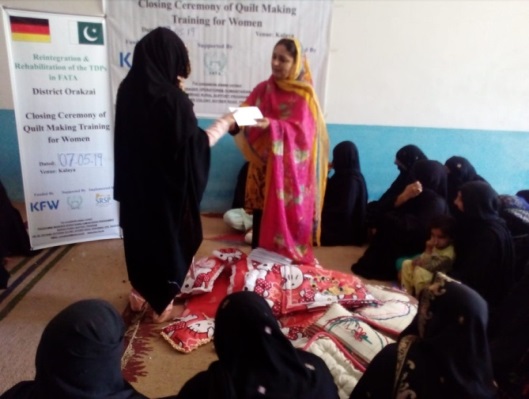 Mushroom Production & Processing Training
Mushroom farming though implemented in other areas, but will be new intervention, specifically for women. The reason of selection of this activity is its low cost, comparatively simple management, high return and most importantly can be carried out within the boundary walls of the home, with little space requirement. The higher rate of return makes it a profitable business, i.e. Rs. 100 of production cost on 1 kg can give return of Rs.300-350 per kg. The provision of one time inputs can give multiple times outputs, therefore making it an easily manageable and economic activity.
Based on the assessment by SRSP Field team and interest of community members, Mushroom training was conducted in village Shelozan, Tehsil Upper Kurram. A total of 30 participants were trained in aforementioned training followed by advanced training comprising of Processing and market linkage development. Local women took keen interest in this activity as it was new in the area.
A total of 30 participants were trained and received material after the completion of training. The success rate is 100%.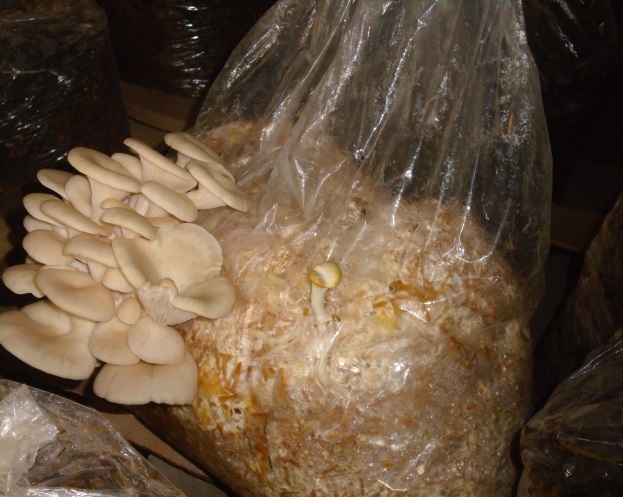 Planned Activities in Coming Months:
Sunflower cultivation and extraction of oil was a planned activity in District Khyber, but due to unavailability of hybrid seeds, the planned activity was canceled, as hybrid seeds extract more oil in comparison to organic seeds.
Mustard seeds cultivation and Strawberry activity is planned in district Khyber. Currently the team is working on proper assessment and feasibility of the aforementioned activities. After consultation from agricultural experts, these activities will be implemented accordingly.