Microfinance For the Rural Poor
Women are the prime beneficairies of Community Investment Fund Program. Reason being that women in rural areas are perceived in a more traditional role in the economy (invisible contribution i.e. underpaid and unpaid work of women) and are assumed unable to operate a business outside of their homes.
Why we believe in microfinance
Microfinance is instrumental for growth, job creation and sustainable development. Microfinance:
Promotes financial inclusion for the poor
Generates employment
Supports households in vulnerable countries
Empowers women
Addresses the root causes of migration
According to a third-party evaluation report commissioned to Associates in Development (AID) by Government of KP
A large percentage of the CIF beneficiary's households is noted with Financial Stability, High Self-esteem, Economic Independence, Better opportunities and greater Self Confidence as some of the immediate impacts. Furthermore, nearly 94% of the respondents reported a moderate to visible improvement in their household income"
329 village organization serving 53,578 clients having 100% women clients in CIF function of Microfinance
For CIF purpose SRSP has Disbursed 621 million PKR, all of it to women clients PSC 0-23, selected after poverty scorecard survey in 10 Districts of Khyber Pukhtunkhwa.
42 number of village banks serving 59,913 clients with 82% women clients in Microcredit function. For Microcredit purpose SRSP have Disbursed 718 million PKR, women proportion is 595.3 million PKR in 8 districts of KP.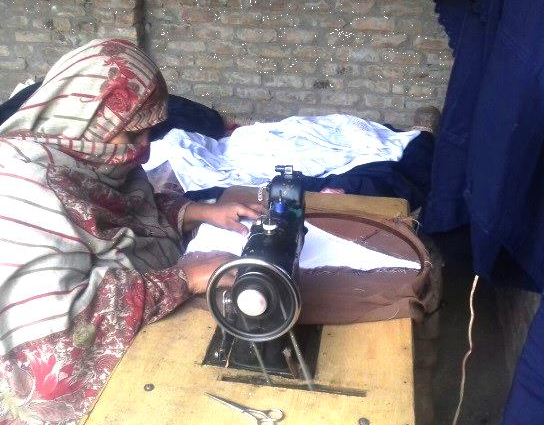 SRSP has taught us how to save on our own and improve our living. I had never though i would be able to stand on my own and earn a living. I see the change in attitude and respect i receive in my surroundings ever since my occupation. I fee contented, secure and independent now, something i never had.

Nargis from Nasir Kaley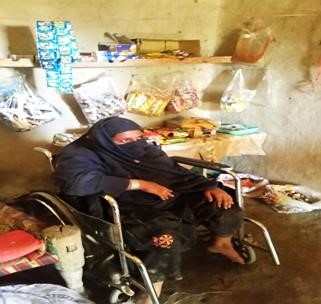 I have never felt so excited, empowered, and confident in my life. I feel the tuck shop is something of my own and seeing people coming especially kids, as they are very keen to buy the candies, I enjoy selling the items and interacting with village people and specially children".
Nahida from Panam Dheri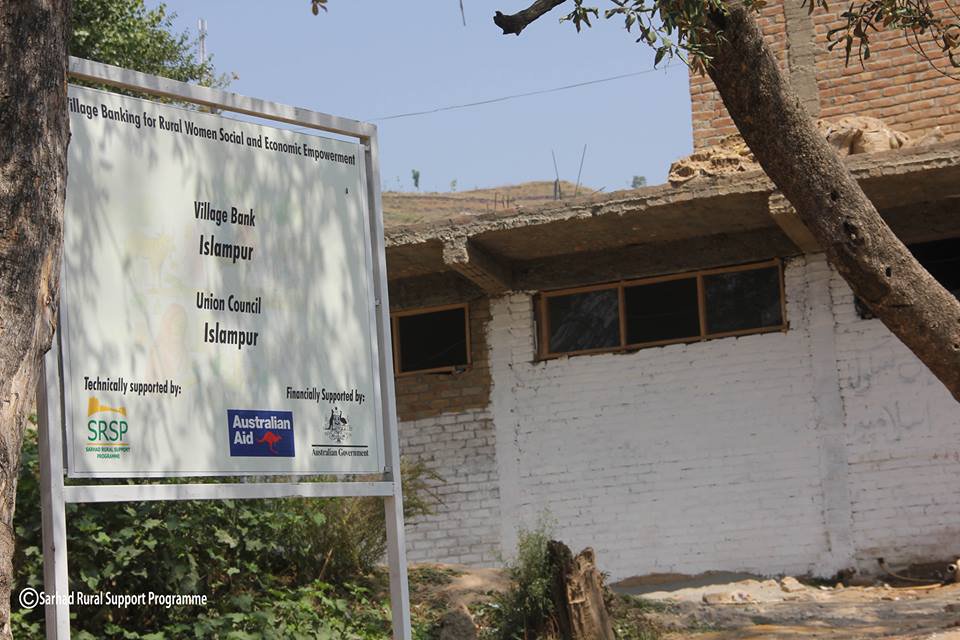 Village Banking
In July 2006, SRSP pilot tested a Village Banking Model (community-managed financial intermediary) believing in the philosophy that the communities have tremendous self-help capacity, all they need a right kind of technical support and direction.
SRSP has experimented with different models to cope with the peculiar environment of the province in the delivery of financial services: rural-retail (2005-09), urban-retail (2006-11) and rural-wholesale Banks (2007-11)
SRSP has learnt through experience that the VO-banking model addresses the issues of financially viability and social sustainability (acceptability) most effectively in the province. VO-banking has been observed to be very successful in remote regions where formation of women COs has always been a challenge. The community investment funds, a recent addition, are given to women as seed capital to reach the poorest groups which generally do not benefit from traditional micro finance. SRSP has been successful in mobilizing over thousands of women-headed poor households in a relatively short span of time in KP where remoteness and cultural sensitivity discourages women participation in any development activity. Whether it is a micro-loan, a training opportunity, an infrastructure scheme, it is the men's needs that always take priority. The VO-banking program encourages empowerment of women, enhance their confidence and improve upon their skills to run a program which they own and can manage all by themselves.