Green and Alternative Energy Solutions
Our Alternate Energy Initiatives
Being a learning organization, SRSP, in following years, through available resources improved technical and technological aspects to enhance efficiency of these MHPs. SRSP, as of today, is the largest non government organization proactive in promoting and supporting renewable, clean, and sustainable energy. SRSP has constructed 332 micro hydro projects, as of July 2017, benefiting approximately 900,000 population in rural areas of Malakand Division and Northern Districts of Khyber Pakhtunkhwa.
"In recent years Renewable Energy  become one of SRSP largest portfolios"
In early 2000s SRSP, based on learning from local and regional experiences, initiated two micro hydro projects in union council Koh and Ayun, District Chitral. These MHPs, using locally manufactured technology, produced 80KW clean and renewable energy to benefit at least 1,000 rural poor. Initiation of these two proto-type MHPs as a 'starting step' was indeed a 'giant leap' in future.
Electricity in Serai Swat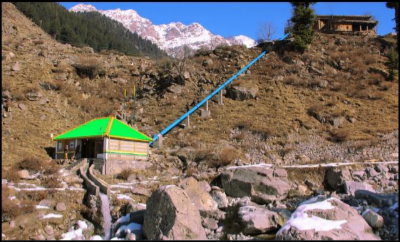 ---
Life in Serai no longer comes to a complete stand still at dusk. Streets and shops remain open during the evening as the people work to complete their chores, and students stay up to complete their school work. The poverty stricken community no longer spends huge amounts on buying kerosene, fuel wood or gas cylinders.
New Opportunities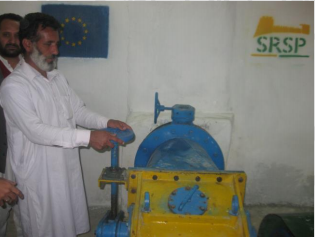 ---
"We used to lit our houses in night by using the fire of wood of pine trees and the that was the only affordable source of light we had as the kerosene oil was too expensive and we cannot afford it to use for light"
No Results Found
The page you requested could not be found. Try refining your search, or use the navigation above to locate the post.
SRSP has built over 332 Microhydro units in the mountainous region of Khyber Pakhtunkhwa, supplying off-grid communities with cheap, environmental friendly and uninterrupted power supply. So far 28 Megawatt electricity is generated and is supporting over a population of 900,000 people. These projects have played an important role in improving health facilities, studying and have generated economic growth, witnessed by the rise of enterprises, hotel industry and flour mills and a multitude of new business startups.They have also led to reduction in Fossil Fuel usage and relieving pressure on precious forest areas.
SRSP contribution in renewable energy has not only been acknowledged by Donor agencies, but also by leading International organizations like ASHDEN which awarded its most prestigious award to to SRSP in 2015. SRSP Microhydro initiatives have also been inducted into GNESD Energy Access Knowledge Base